Dawn Hackett
Member: Northwest Chapter    Member Since: July 2017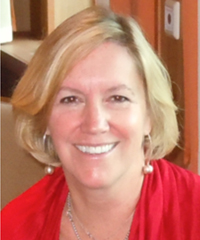 Dawn Hackett
Synergy Consultant
Address:
Columbus, Ohio
Contact me:
Office Phone: 614.296.9965
Dawn received her Bachelors in Elementary Education from The Ohio State University and her Masters in Guidance & Counseling.  After 30 years of teaching, she retired from the Dublin School Systems, where she taught 6th-7th-8th grade.  She then worked for Gallagher Benefits and became a licensed Insurance Professional in Life/Health and then turned her passion to coaching others as a Wellness Consultant for 10 years.
Dawn can streamline her gifts for organizing, leading, teaching and assisting others in applying themselves most effectively in their business setting, via her role as their Business Coach.
Dawn was extremely involved in the Teachers Union, served at the District and State Board Levels, was the "Contract Bargaining Chair" for 20 years, and ultimately served as President of the Teachers Union for 7 years.